If you are a marketing agency with several sub-accounts in ActiveDEMAND, you might want to move a set of call tracking numbers from one sub-account to another.
This is possible to do in case you have the permissions to view call tracking numbers available for Admin users.
To move a number to a different account, go to Assets -> Call Tracking numbers. Click the arrow icon to the right of your screen: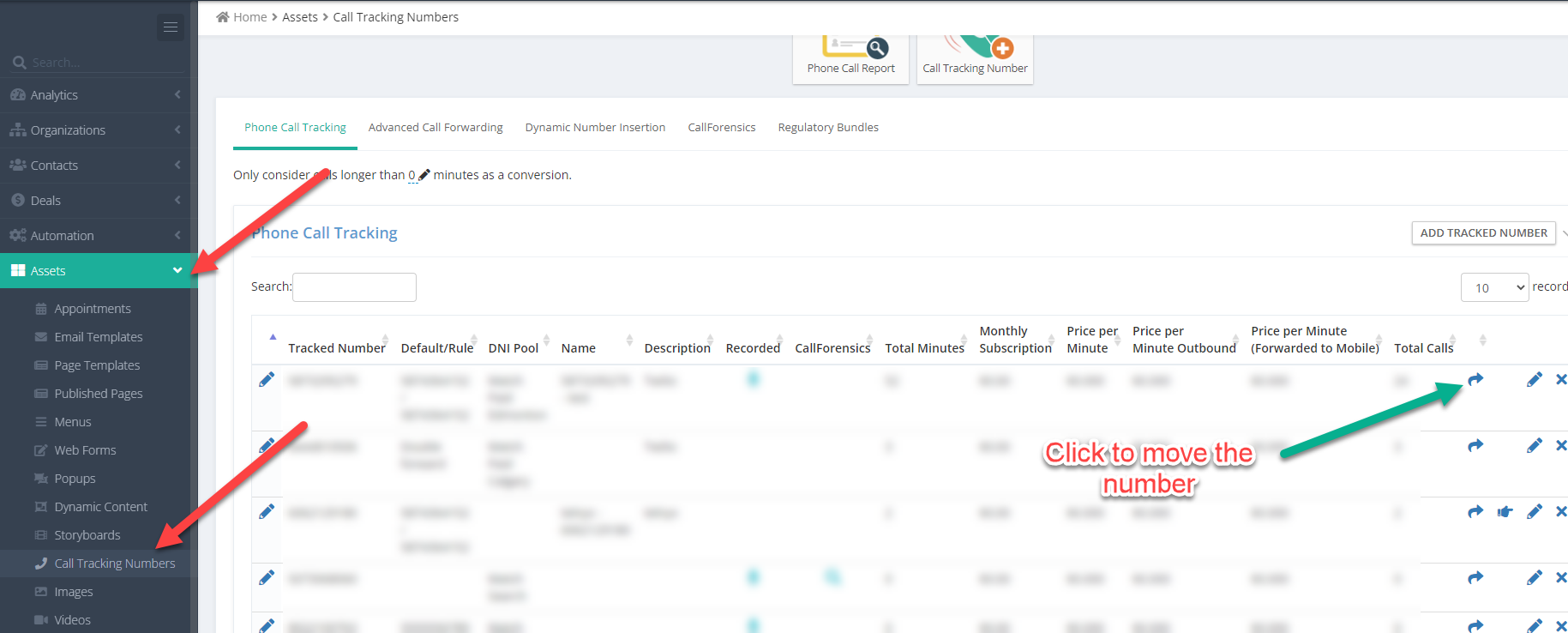 Select the account where you would like to add your numbers form the dropdown:

Please consider that this number will need to be configured in the receiving account.