ActiveDEMAND has a powerful Content Engine that allows you to create and disseminate content using email, social posts, blog posts and more. The main components of the content system are
Content Cards
Content Library
Content Hubs
Automated Content Processing
A Content Card is a reusable object that summarizes some specific article, offer, or any other piece of web content.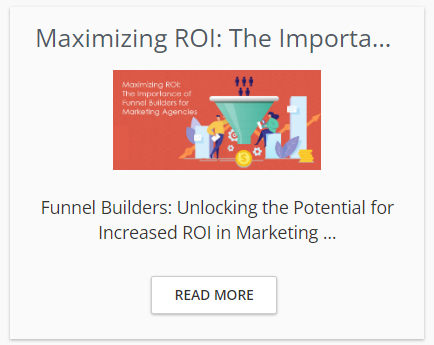 Learn More about Content Cards
Content cards are aggregated in a Content Card Library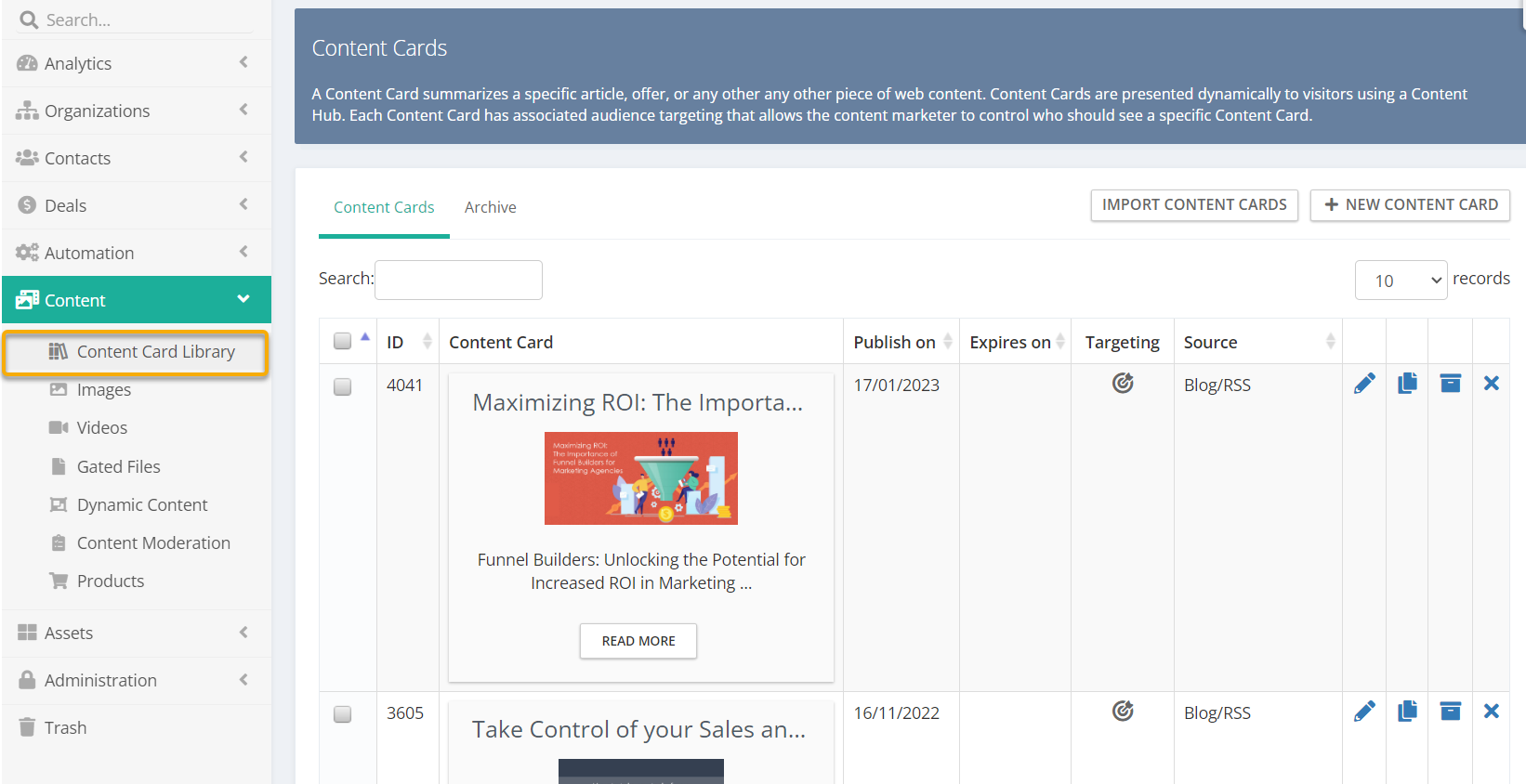 Learn How To Fill The Content Card Library
The Content Card system allows you to quickly push content to your audience via:
Email
Social media
Content Hubs
Using Content Cards in Email
Wherever an Email Builder is used, the Content Card library is easy to access: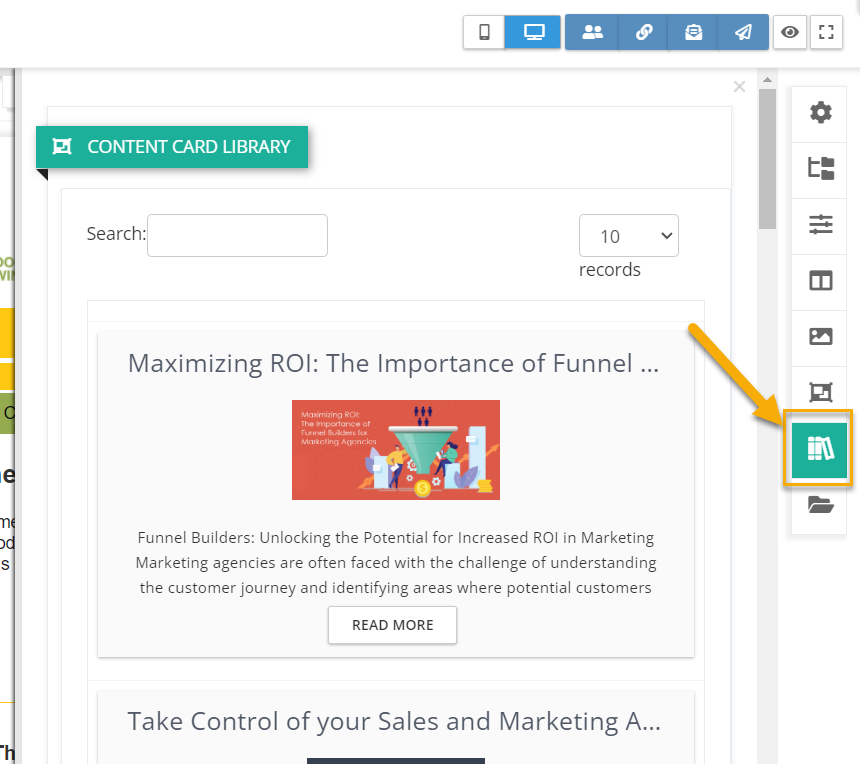 You can Drag content from the library into any email: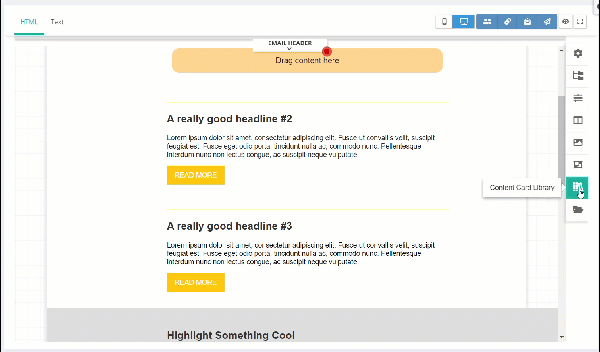 This copies the content of the card into your email. The content is fully editable and you can control styles of the content. Once the content is dropped into your email, the content is no longer connected to the original Content Card, thus any changes to the original content card, will not impact this email. The targeting of the card is as well ignored using the cards in this manner.
Automated Card Injection
If you have a Corporate Marketer account, you can automatically have Content Cards injected into your emails using the Dynamic Card content block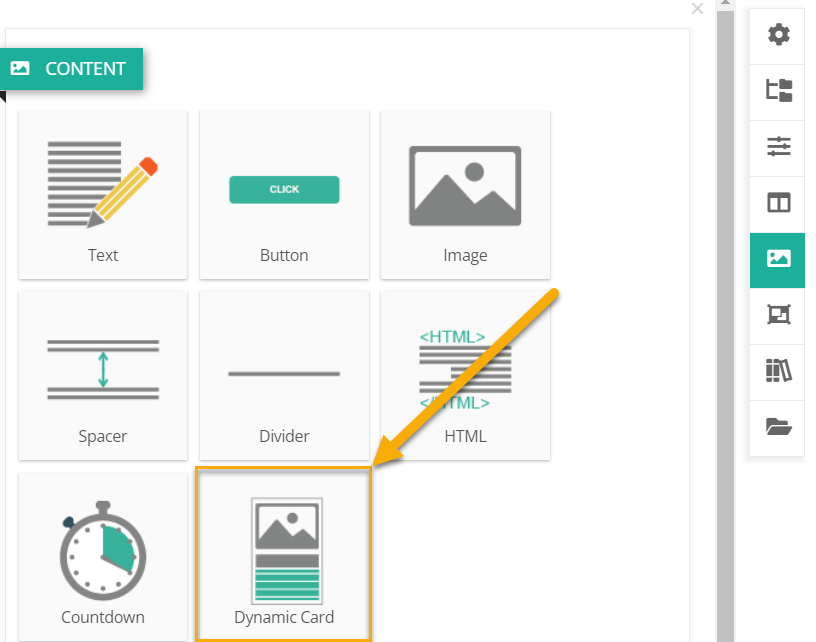 When you put this content block into an email, the block can be configured to automatically inject one or more targeted content cards (that arrive within a configured time period before your email is sent and that match a filter criteria) into the email. This makes it very easy to leverage your existing content in your regularly scheduled emails or within workflows. This content block uses the card targeting to ensure that your subscribers get the right content.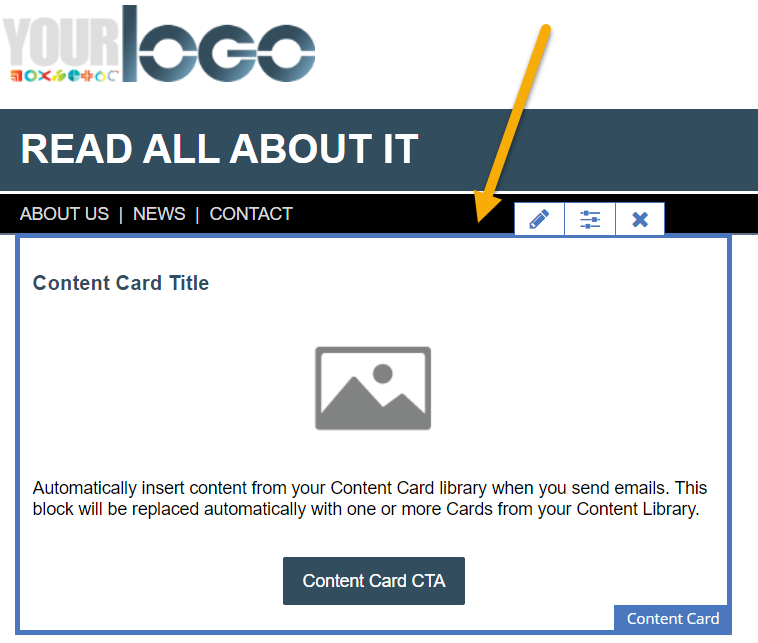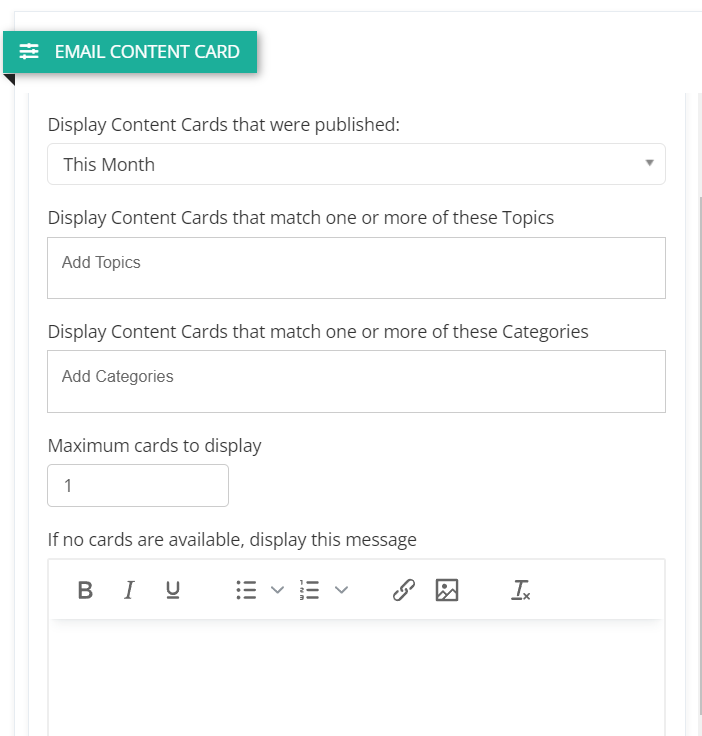 Using Content Cards for Social Media
In the Calendar Campaigns there is a button that will allow you to quickly schedule social posts based on any Content Card in your library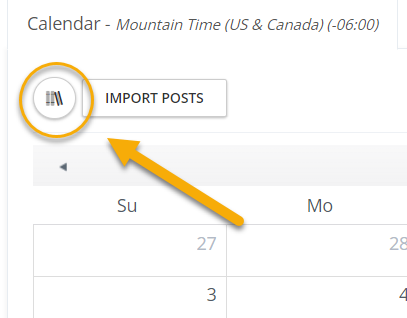 This opens a very short wizard that allows you to choose a card and schedule social media posts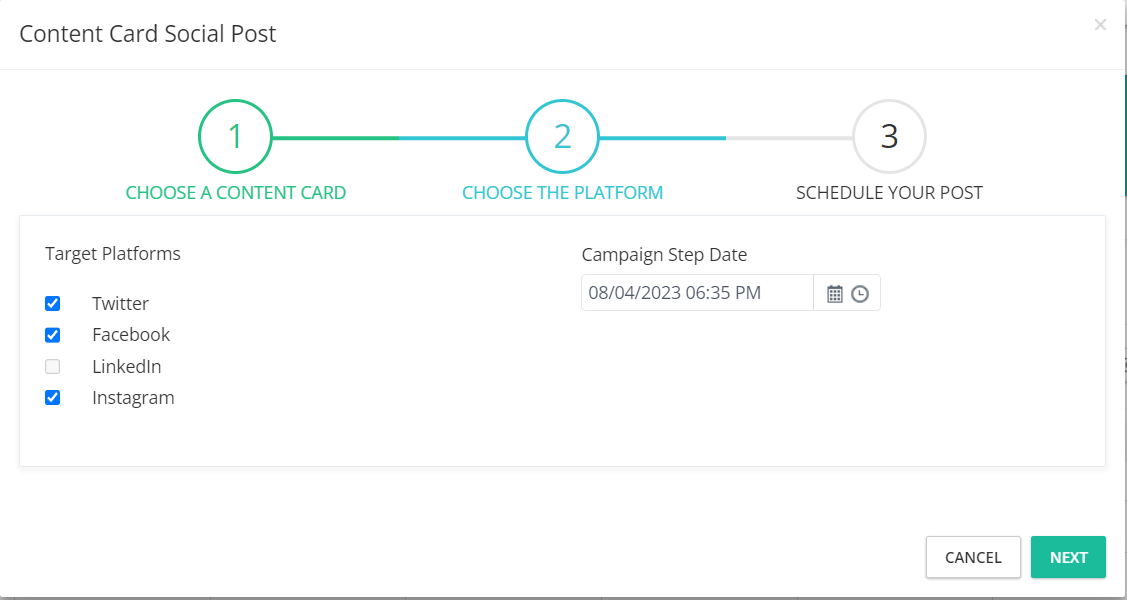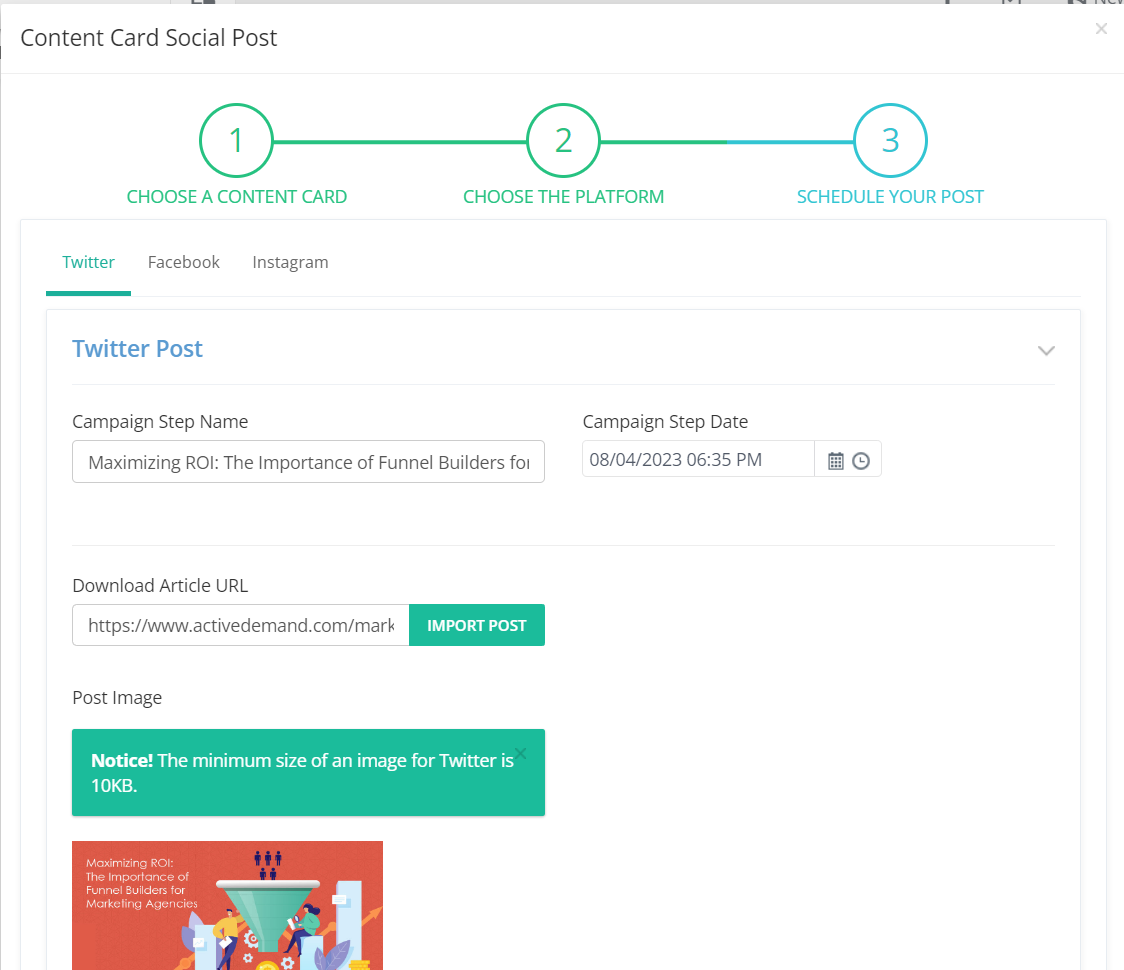 Presenting your Content Cards using a Content Hub
You can expose your Content Cards to your customers and prospects on the web using a dynamic Content Hub. The Content Hub uses the Content Card targeting to ensure your visitors see the right content based on who they are.
Content Processing
You can automate the collection, targeting, and dissemination of your content cards using ActiveDEMAND's powerful Content Processing system.
Learn More About Automatic Content Processing