The ActiveDEMAND dynamic content system (which includes Content Cards and Dynamic Content Blocks) allow you to send contextual information to your prospects based on their buyer persona and their stage in the buyer journey. ActiveDEMAND as well has powerful tracking and reporting of engagement with content.
Content Card Engagement Tracking
ActiveDEMAND has the following history items associated with Content Card engagement:
Content Card Click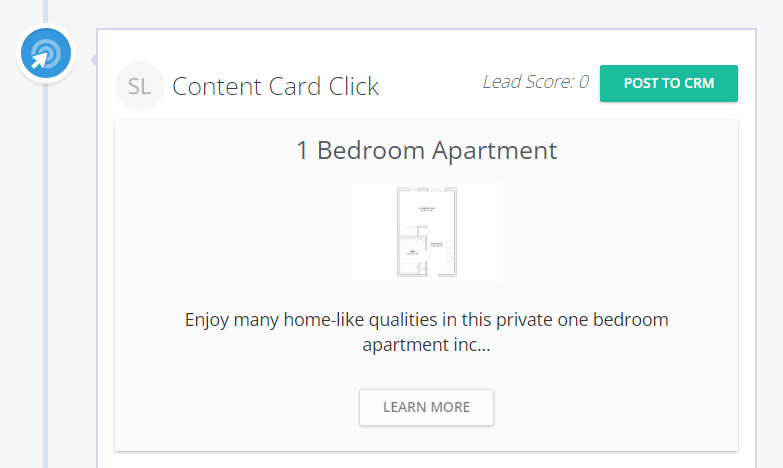 ActiveDEMAND adds the url parameter story_id=<story id> to links where cards are used. For example, if the card is dropped into an email, or a social post (that includes the link), or on a dynamic content hub. If the URL is encoded by ActiveDEMAND (as in a social post scheduled with ActiveDEMAND, or in an email), when the link is decoded, ActiveDEMAND records a Content Card Click on the contact's timeline. 
Note
ActiveDEMAND will only register, at most, one click for a given content card in a 24 hour period. This is done to reduce automatic clicking by bots etc
Content Card View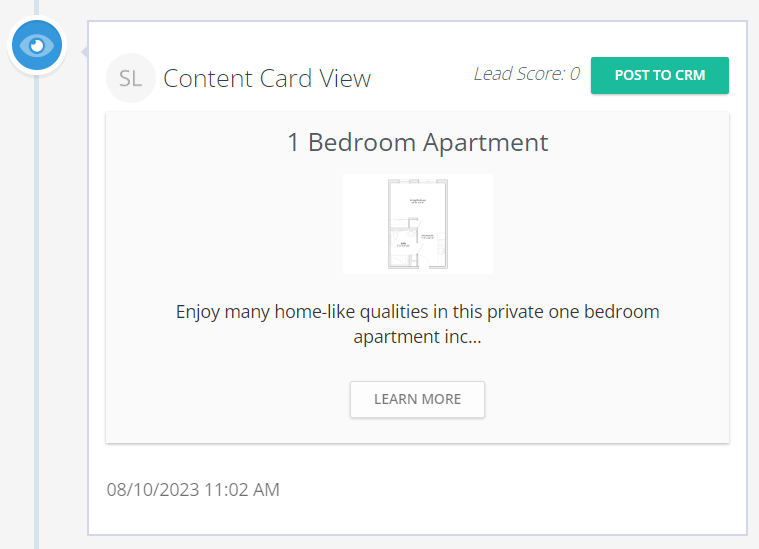 A content card view is registered when ActiveDEMAND detects that a user has definitely viewed a card. For example:
When a user opens an email that has a dynamically injected card into the body of the email (Using the Dynamic Content Card block)
When a user clicks an encoded link that includes the story ID (and the link is encoded by ActiveDEMAND). 
If a user views a content card that is displayed to the contact using a Content Hub
Note
ActiveDEMAND will only register, at most, one view in a 24 hour period for a given content card, for a contact, where the view is related to an email open or link click.  This is to reduce false views and false clicks as a result of firewall engagement with emails
If you drag a content card onto the body of an email, that card is sent to all recipients the email is sent to. Thus there is no way for ActiveDEMAND to detect if that specific card was sent. Thus the content card will only register a view if the content card link is clicked.
When you use the Dynamic Card Block, each recipient is given a unique set of cards based on the card's targeting. Thus ActiveDEMAND will register a card view if the email is opened by a recipient.
Content Card Target Visit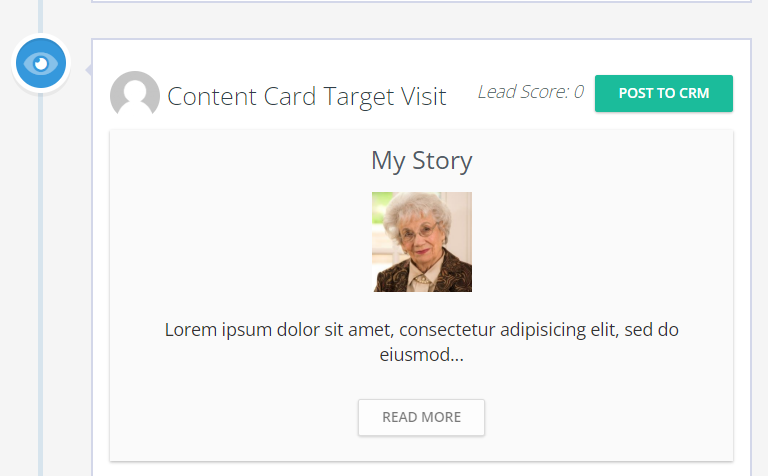 ActiveDEMAND will register a content card target visit whenever a contact visits the web page that is the same as the Target URL  (if that page has the ActiveDEMAND tracking script and the page is connected to your ActiveDEMAND account.
Dynamic Content Engagement
Dynamic Block View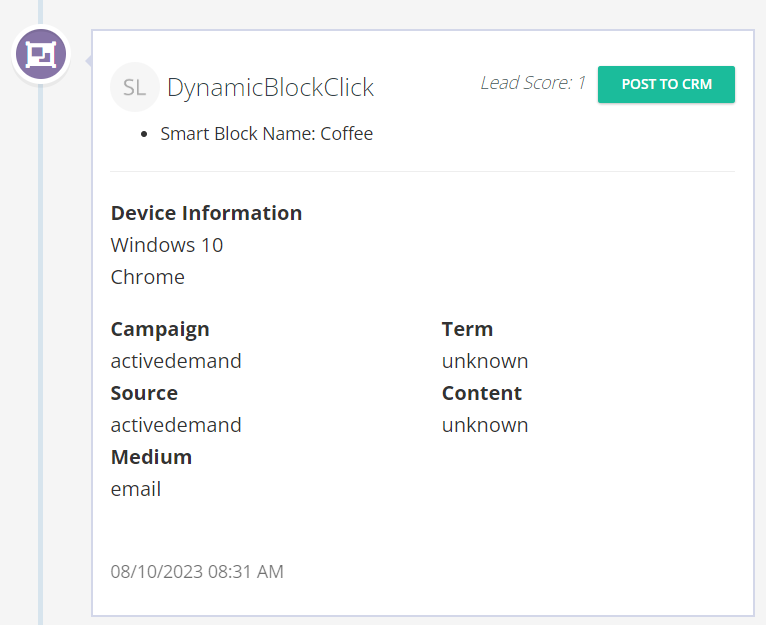 For Dynamic Content Blocks (i.e. Email Dynamic Blocks, Dynamic Web Blocks, and Popups), ActiveDEMAND will track which version of the block was clicked.
Dynamic Block View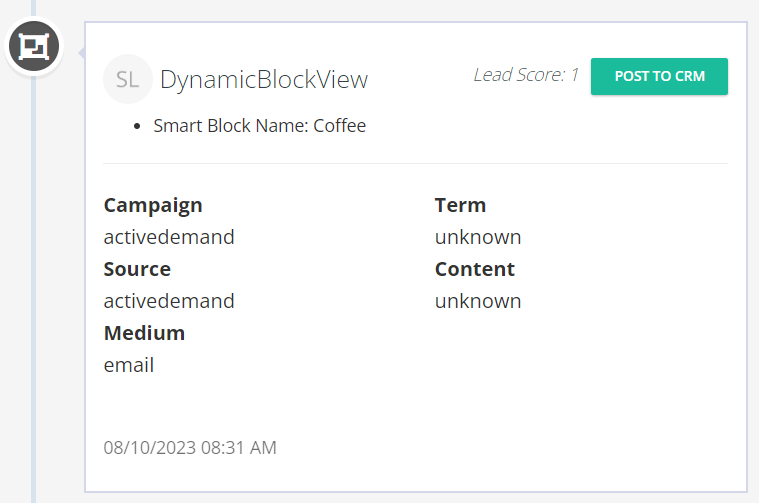 ActiveDEMAND will track the specific version of a content block that was viewed. For email dynamic blocks, the view is registered when the recipient opens an email with the dynamic block embedded in the email. As well, if the block is clicked, and a Dynamic Block View was not recorded, ActiveDEMAND will record a Dynamic Block view.
Reporting
ActiveDEMAND uses content card engagement for first touch attribution reporting. Thus if the content card (or the page associated with the card) is involved in the first website visit the content card will be included in the first visit attribution reporting. Any time you see a content card any type of attribution context, the implication is that this piece of content was involved in the first visit of the contact.
To view the Content related dashboard widgets, use the 'content' category filter: