Basics of Conditional Versioning
Conditional versioning allows you to create several versions of an email in one campaign to target subsets of the entire database. You can customize the emails based on the audience, to ensure that you are sending the right message to the right person.
Step 1
Start by creating a newsletter campaign. To find more information about setting up a newsletter campaign visit this page: Getting Started with Newsletter Campaigns.
Step 2
Create your entire newsletter email for one subset of your database; then click the "Create Alt. Version" button on the top right corner. It is important to finish the original email version first because once you create an alternate version it's really making a copy of your existing email and allowing you to make certain changes on the new one.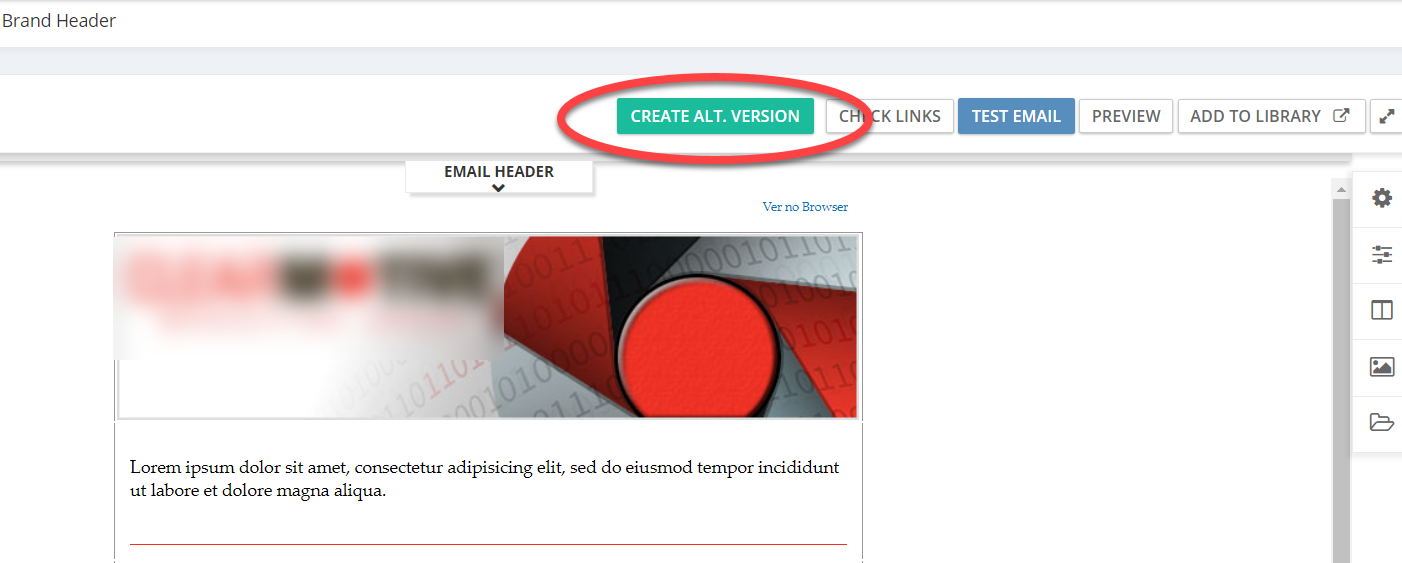 Step 3
A pop up will come up. Select that this version will be sent "to a specific subset of the entire list". Name it something related to the audience. For example: " Customer", "Prospects".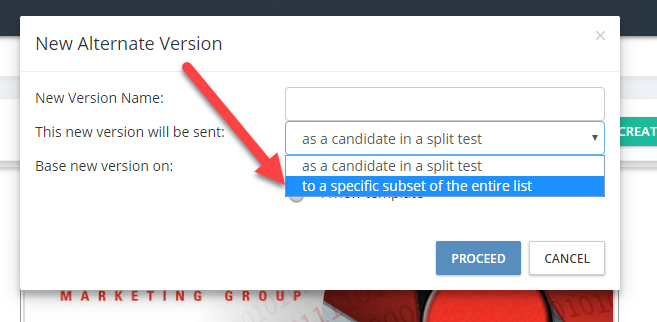 Once you have created the second version, you can switch between them by selecting the correct version from the drop-down menu on the top of the builder.

Step 4
When you create an alternate version, another tab called "Send Logic" will appear. This section allows you to create a query that will select a subset of the entire contact database that will get this version of the email.


Step 5
The queries are processed in the order the emails are set under Email Versions. To view all of the versions of your email and select the order, go to the "Email Versions" tab. You can rearrange the order of the emails to select what subset of your audience you would like to process first.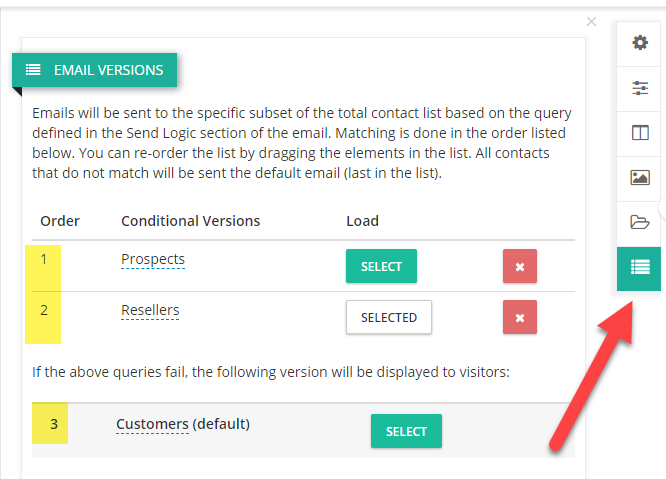 This video covers setting up conditional versioning for Email Marketing Campaigns. You will learn:
How to deliver targeted content to your subscribers
Send multiple versions of a single email, each targeting a subset of your list
Learn More About Dynamic Email Content
Learn More About Dynamic Content
Learn more about ActiveDEMAND