Note: We don't recommend this solution unless you have no other options. Try to use our preconfigured or custom events for Google Analytics and import the goals from Analytics into Google Ads instead. Offline conversions do not connect to the users website session.
If you do not have administrative access to Google Analytics to create goals and integrate with Google Ads, this configuration allows you to connect directly from ActiveDEMAND to Google Ads.
Steps:
You can use the workflow actions to post specific events to Google Ads3. You can also click the check box within Administration--Account Settings--Integrations to post all conversions to Google Ads if you want everything sent.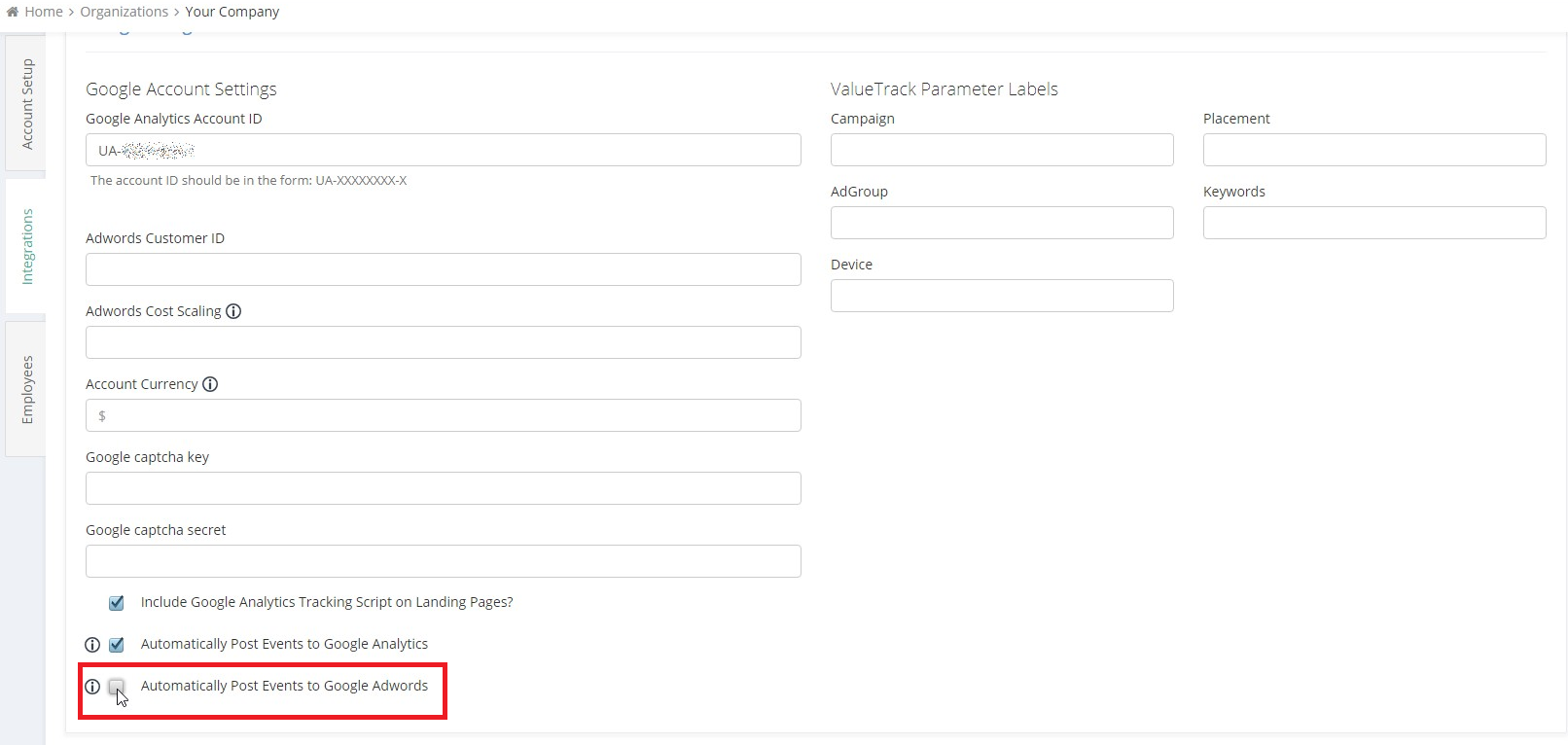 Now you've added offline conversion tracking to Google Ads. Watch your Google Ads account for new conversions to start appearing.