Roobrik has a fantastic solution for guiding those through the difficult process of finding a care solution that is right. Understanding the buyer journey up to the Roobrik form fill is very important hence ActiveDEMAND and Roobrik have teamed up to provide a joint solution.
When a Roobrik form is filled out, Roobrik posts back to a special form that will accept the data from the Roobrik process as well as a unique session ID that will allow ActiveDEMAND to determine which anonymous visitor filled out the form, thus connecting the form fill with the contact information collected by Roobrik.
In ActiveDEMAND
Browse to Administration->Account Settings->Integrations, add the Roobrik App

This will create the special form endpoint for Roobrik to call.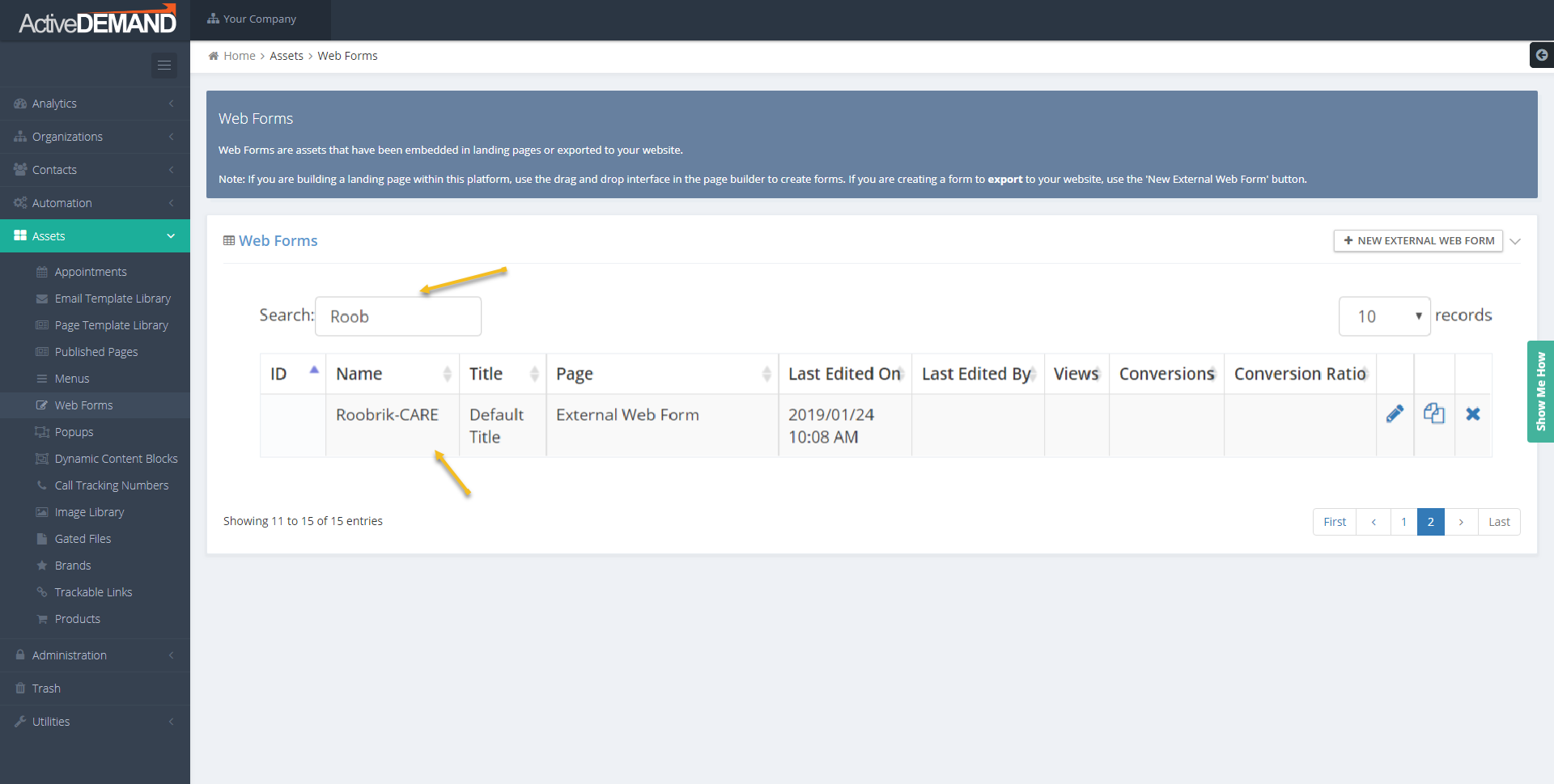 Any time the Roobrik form is filled out, Roobrik will post to the Roobrik-CARE form created by adding the Roobrik app in the integrations section of ActiveDEMAND.