ActiveDEMAND stores Appointment times in UTC time format internally. Still, the time of the scheduled meeting that is shown in the Appointments scheduler, sales person's calendar, and the email that is sent to the prospect is adapted to the user's time zone.
The times you can see on a Contact's Timeline in ActiveDEMAND are in your time zone and in UTC format: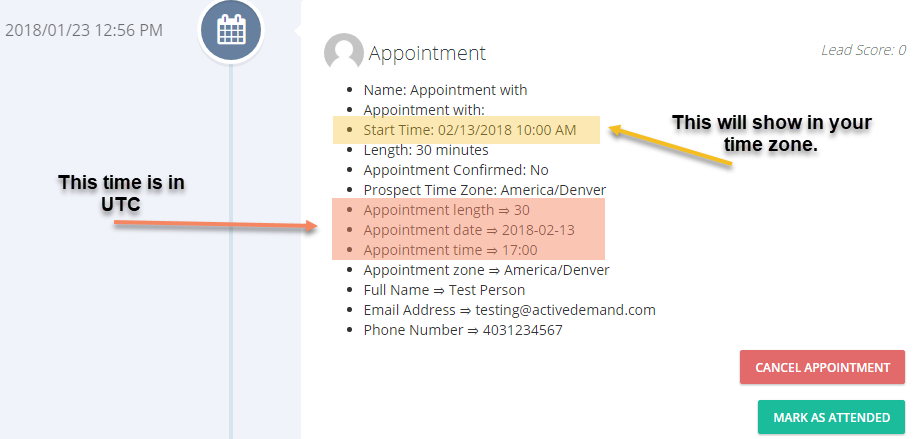 In the confirmation email that is sent to a Contact the times are going to be shown in Contact's time zone: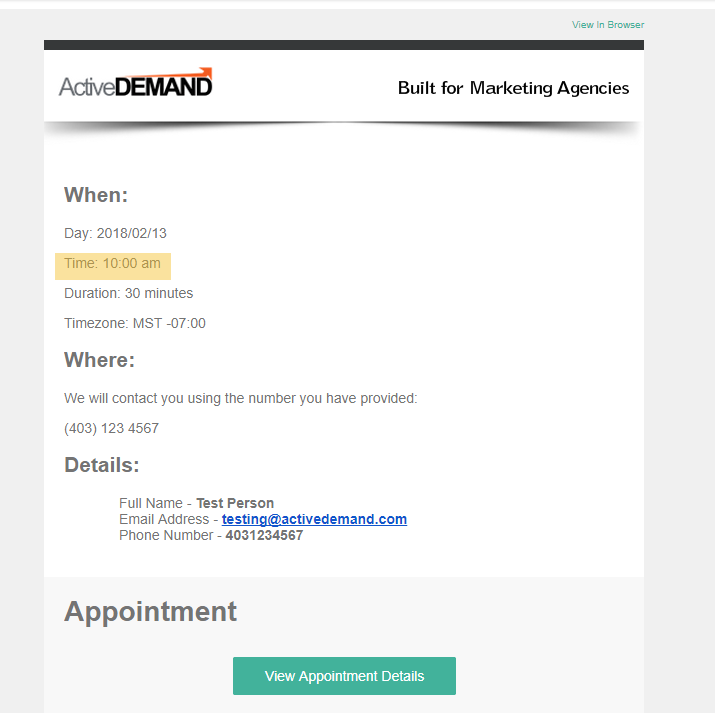 If you check the scheduled meeting in your Appointment Calendar, it will show in your local time: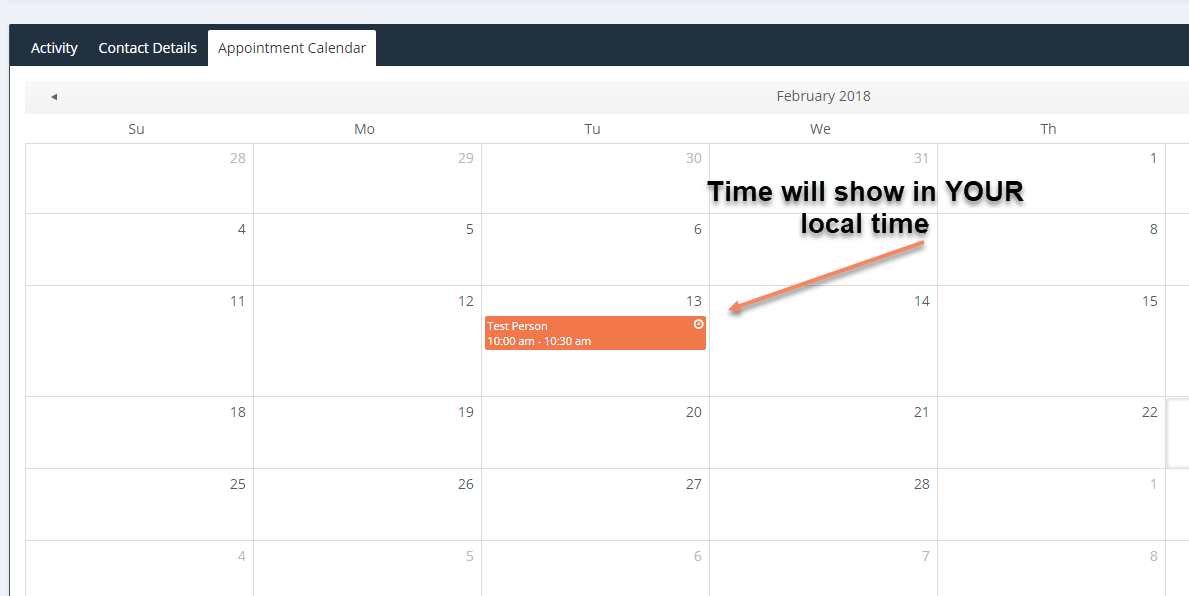 Additionally, the appointment will show up in the sales person's local time in their Google or Outlook calendar if the appointment scheduler is linked to an external calendar.
In the case of Lead notification emails, when emails are sent to "sales" or other employees, it sends it in the employees timezone. This timezone is pulled from the user for that employee. If the employee's that are on this distribution list do not exist as users, it will relay in the timezone of the first user on the account