Before getting started, consider reviewing this article on CRM Integration Strategies.
To integrate the Eldermark CRM with ActiveDEMAND, follow the steps below.  Eldermark CRM supports posting contacts, form submits, chats, email link clicks, email opens, phone calls, test messages, and unsubscribes.
Step 1: Authentication
Select Administration => Account Settings in the left nav.  Click on the Integrations tab and add a new third party application.  Select EldermarkCRM and enter your API key.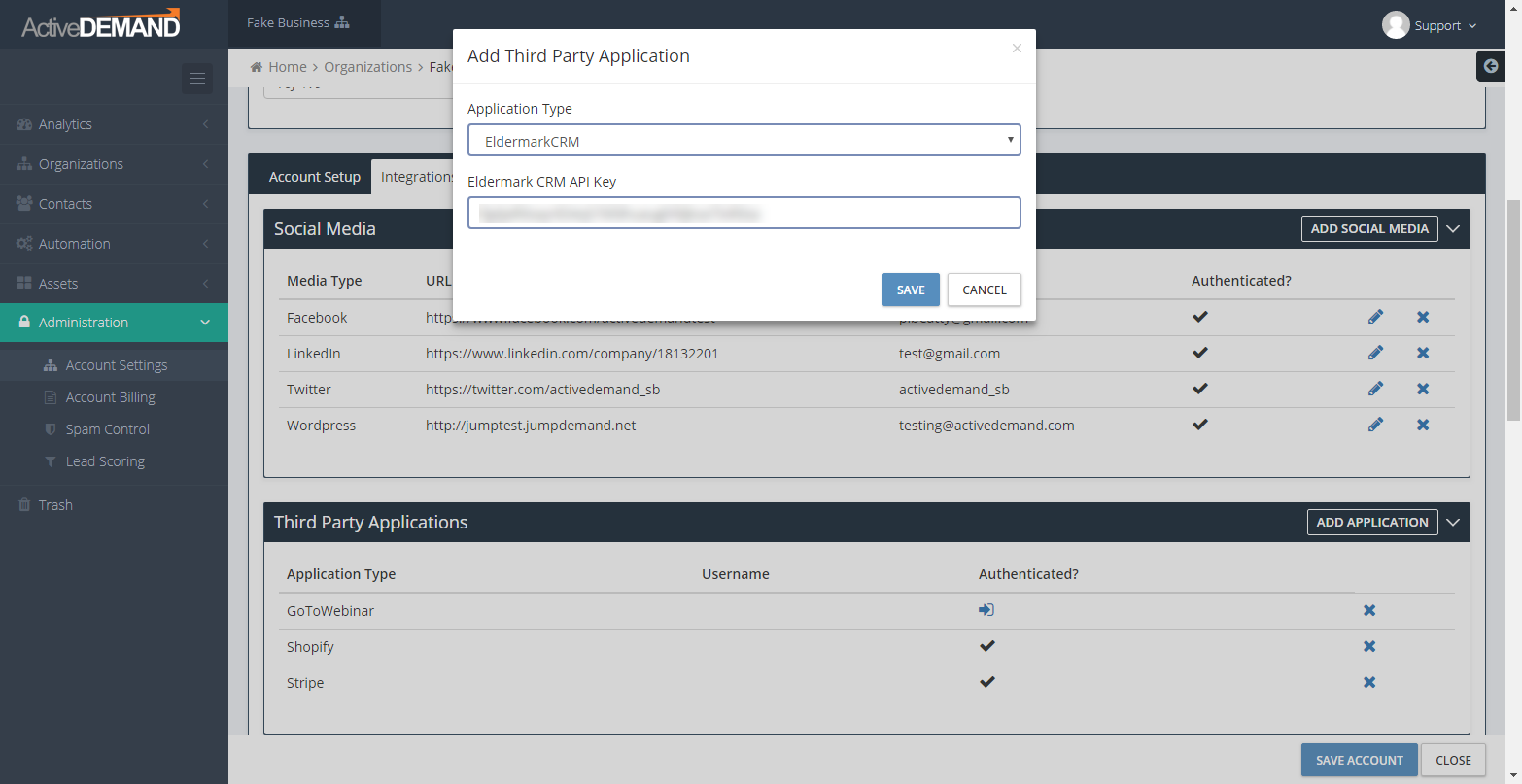 Step 2: Manually Post Contacts/Histories
You can manually post any contact or contact history using the Post To CRM buttons on the contact edit page: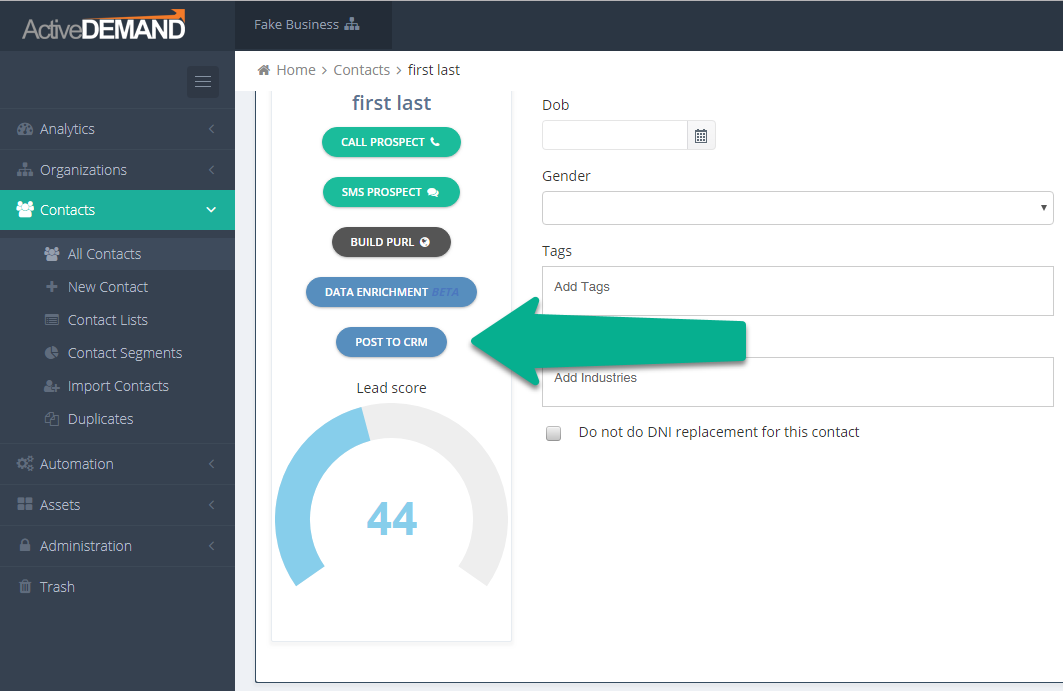 Step 3: Post Contacts/Histories in Workflows
You can set your lead processing workflows to automatically post the contact and contact history to Eldermark CRM.  Look for the Post to Eldermark CRM Action.  You can also add a note to be included in the post.