If you have the appropriate account type (Agency Marketer or Corporate Marketer) and you have a login that has the permissions that allow for user account management, then you can easily add manage the login accounts to your ActiveDEMAND account, or your ActiveDEMAND client account (for agencies). The user administration is done in the account settings (Administration->Account Settings) for the specific (client)account. If you scroll down to the Employees section:

You will see two icons for each employee. If the employee does not have a user account, the icons will look like this

To add a new user account click the 

If the employee has a user account, then the icons will look like this:

To update/manage/delete a user account  click the

which will bring up a dialog looking like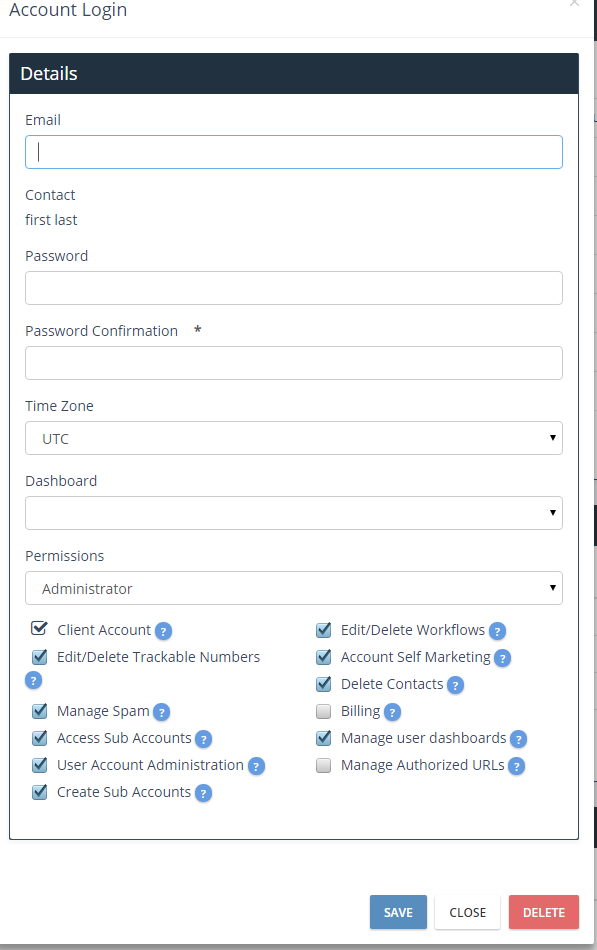 Depending on your permission set, the above set of permissions will vary slightly. You can only manage those permissions for which you have permission to edit. You can delete the user account by clicking The Delete button.
To delete an employee and the employee's user account, you can just delete the employee from your account settings: