Social posts can be imported in bulk from a .csv file. Depending on the Social Media channel the file will have to include a defined set of header rows, please see the example files below as a guide to ensure your posts are imported correctly.
In the AD campaign overview screen click the IMPORT POSTS button on the campaign calendar.
Select the file to upload
Select the Start Date
Select the Post Slots (all posts will be sequentially queued into the following post slot)
Click IMPORT POSTS to upload and schedule posts
If successful you will see the Calendar populated with the posts from your file.
For an intro to Social Posts in ActiveDEMAND see Social Media Posting Basics.

The dialog will give you the option to download example headers: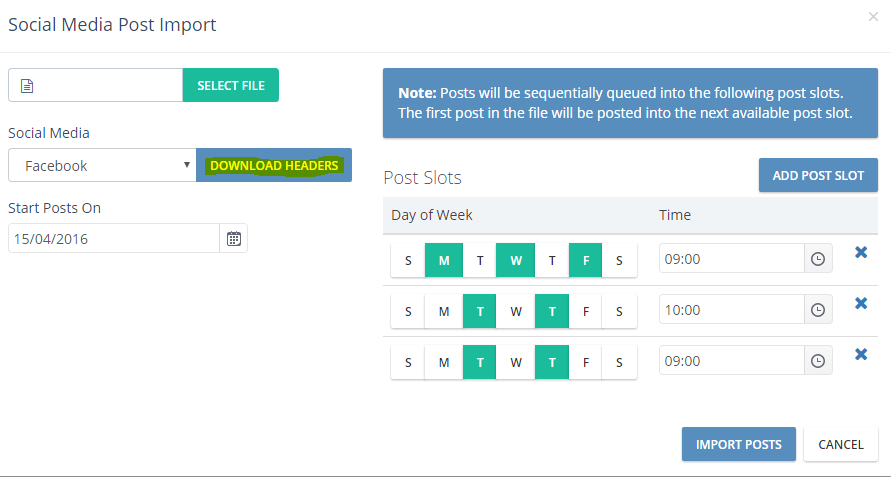 There are attached files here as examples.