As this is a non recoverable decision, deleting a client account is a task that needs to be done by support. To ensure no mistakes are made follow this process.
Step 1.
Delete all call tracking numbers. AD support will not delete accounts with active call tracking numbers.
Step 2. 
Go to the account settings (Administration->Account Settings) and in the business name field, add the word -DELETE after the account name.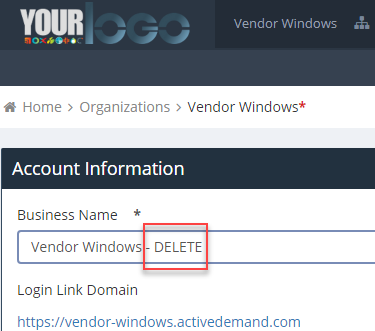 Step 3
Send an email to support@activedemand.com and request the account to be deleted.
That is it!