Menus are an asset used in Landing Pages. Any Menu created will be available in the 'Content Templates' section of the Page Builder. A menu is a list of links which lead to other web pages.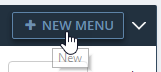 When you create a menu, you will be prompted to give it a name, and then specify all of the pages you would like the menu to link to.
You can either select landing pages which are saved to your account under the 'Pages' accordion, or you can specify specific URL's under the 'Links' accordion.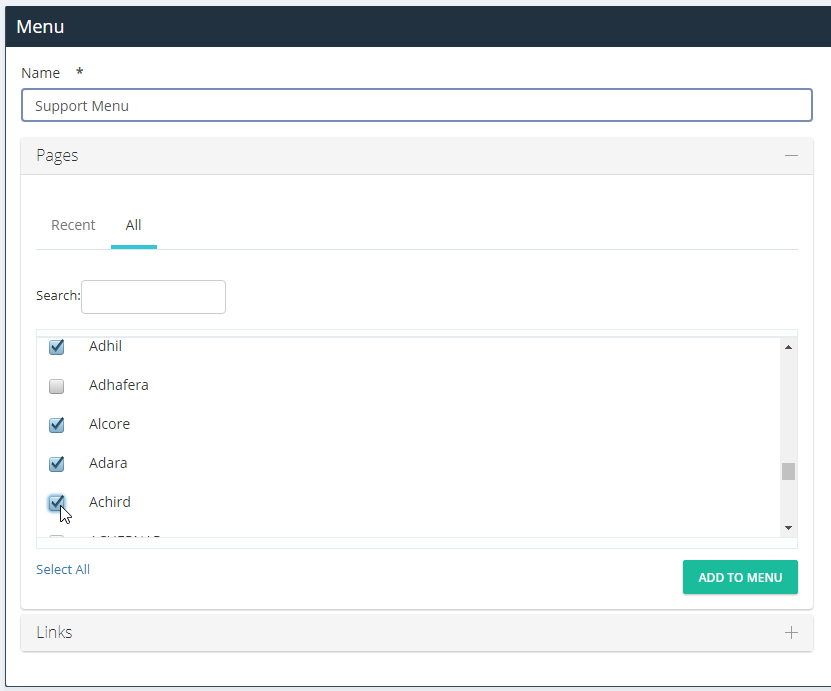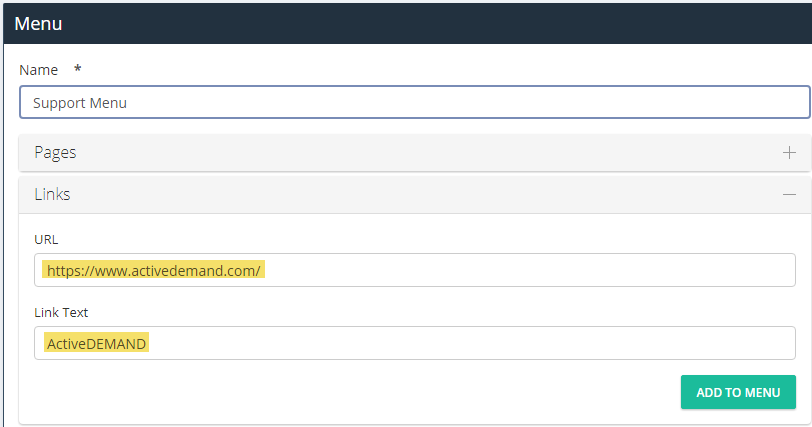 You will then be given a list of the menu items, and you will be able to edit what the Navigation Label and Title Attribute will look like (The Navigation Label is what the menu item text will say, the Title Attribute is what the tooltip will say when you hover over the Navigation Label with your cursor).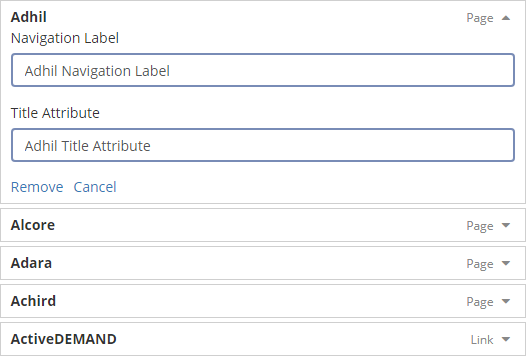 Then, you can drag and drop a menu item onto your landing page.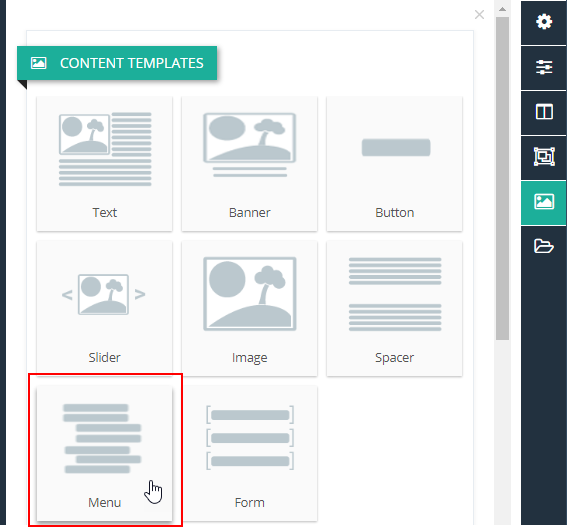 Once the menu item is on the page, you can edit it with the pencil icon to choose which specific menu you want to use, as well as the style of menu bar.