Facebook is an important ad platform for many digital marketers. ActiveDEMAND offers comprehensive integration with Facebook so that the strengths of each platform are maximized.
With Facebook integration, you can:
Get Facebook page statistics in ActiveDEMAND reports
Schedule Facebook posts to your Facebook page
Schedule Instagram posts to your Instagram account
Expose ActiveDEMAND audiences to Facebook as custom audiences to advertise to
Add the Facebook pixel to your website pages and ActiveDEMAND landing pages
Publish a Facebook Landing Page from ActiveDEMAND
To integrate Facebook, you'll need:
Admin access in ActiveDEMAND for the account
A user with appropriate privileges over the Facebook Page and Ad Account
The Ad Account ID
The URL for the page
Steps to Integrate Facebook:
Login to ActiveDEMAND, go to Administration -> Account Settings -> Integration
Click the "Add Social Media" button
Choose your FB Page URL
Authenticate ActiveDEMAND for your Facebook Account
Select the Facebook page and Ad Account ID
Note: ActiveDEMAND will automatically launch the Facebook Pixel from the related Facebook Ad Account on all webpages running the ActiveDEMAND script as well as on all related ActiveDEMAND landing pages.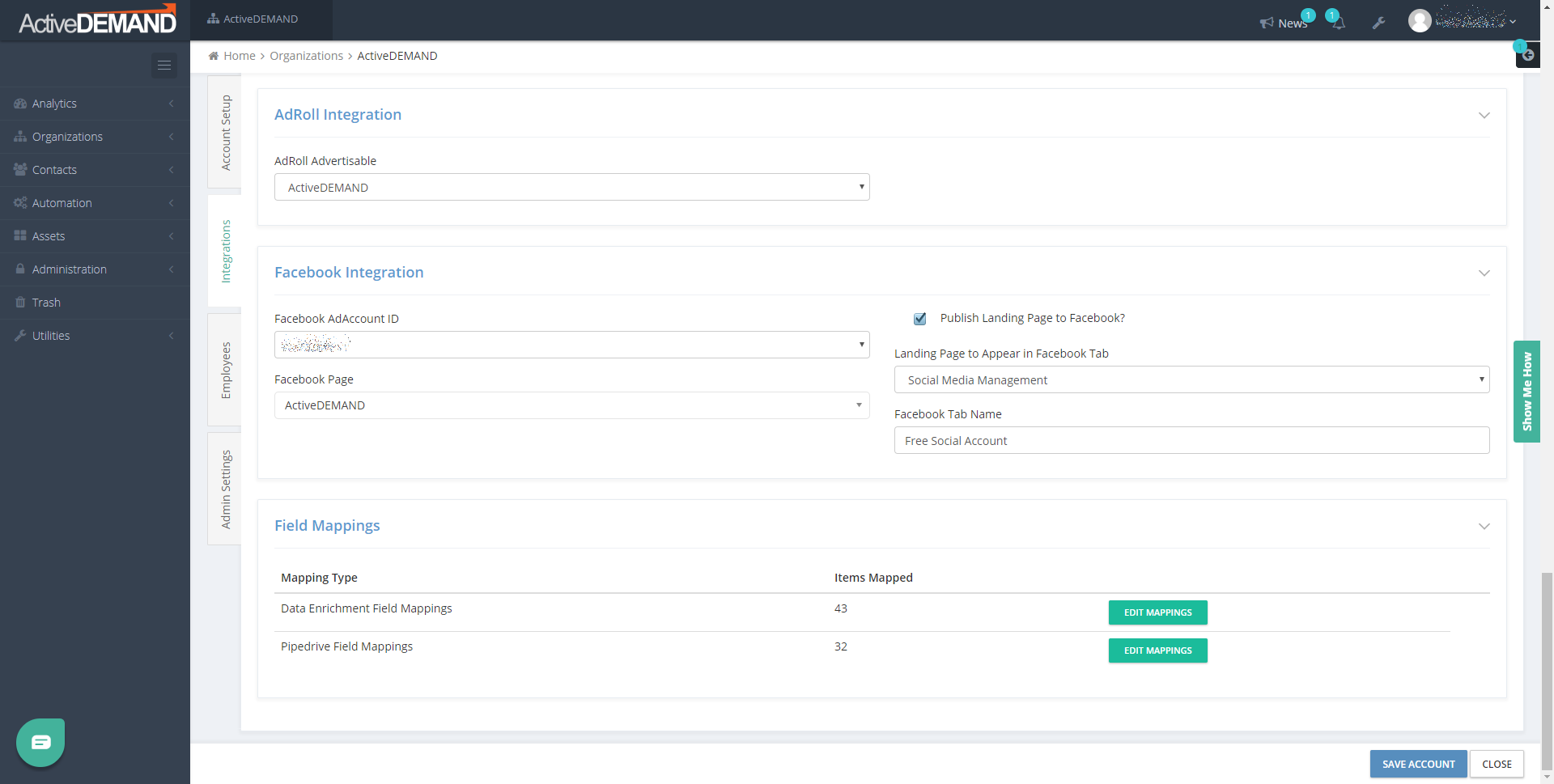 To integrate Instagram into your account
If you have Facebook integrated into your account and you do not see an 'Instagram Integration' box at the bottom of the Integrations tab in your account settings

You will have to remove the Facebook integration, re-integrate Facebook and choose your Instagram account during the Integration wizard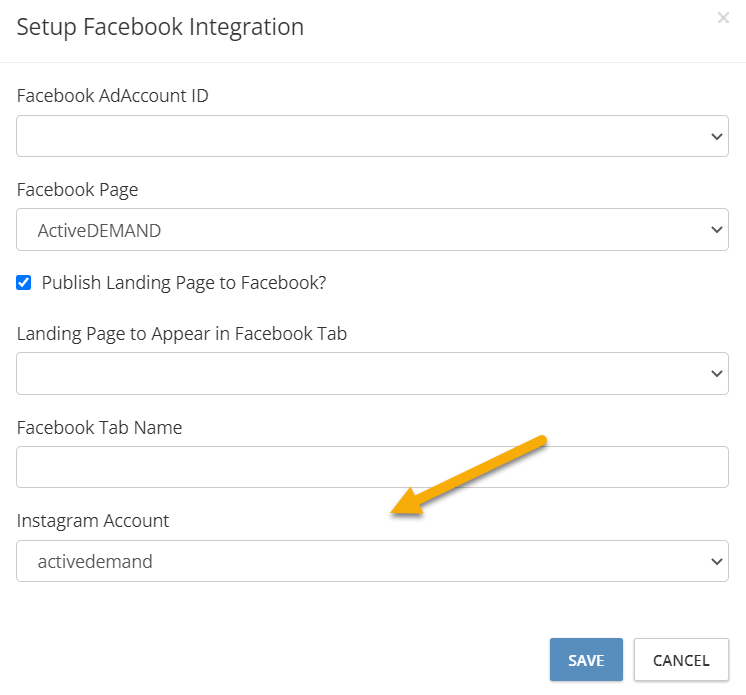 Further Reading
If you want to learn how to post to Facebook, check out this article
If you'd like to create a Facebook Landing Page in ActiveDEMAND, read this article
If you'd like to expose an ActiveDEMAND contact list in Facebook as a custom audience, read this article.