All billing notifications are sent to the email address in your account settings labeled "Billing Email"

As well, all billing emails are sent to everyone who has a login that has access to the billing section of the product: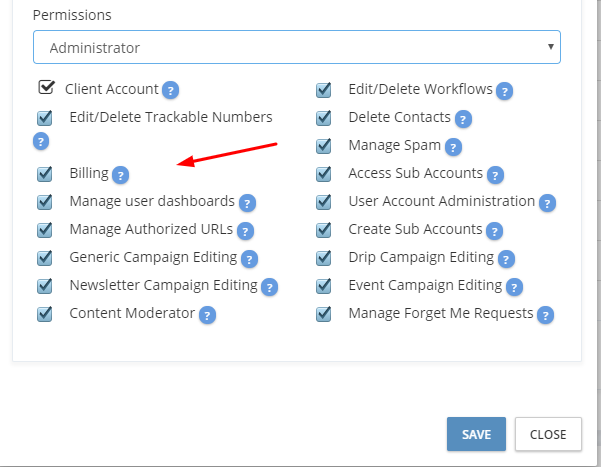 Usually, this setting is the culprit. If you are giving your client (or other employees) logins to your account, be aware of the billing settings permission. This not only gives the user access to all of your invoices, it as well puts the person on the list of recipients for all billing emails (invoices, etc.)
You can access the permissions of a user to set permissions on that login on the user's profile. Note, if you do not have billing permissions, you cannot set billing permissions for a user.