At ActiveDEMAND, we value our client's suggestions and ideas to make our platform stand out. The simplest way for our clients to share their ideas is to create and submit a Feature Request to the team.
1. Login to the ActiveDEMAND Engagement Center and select 'Community'.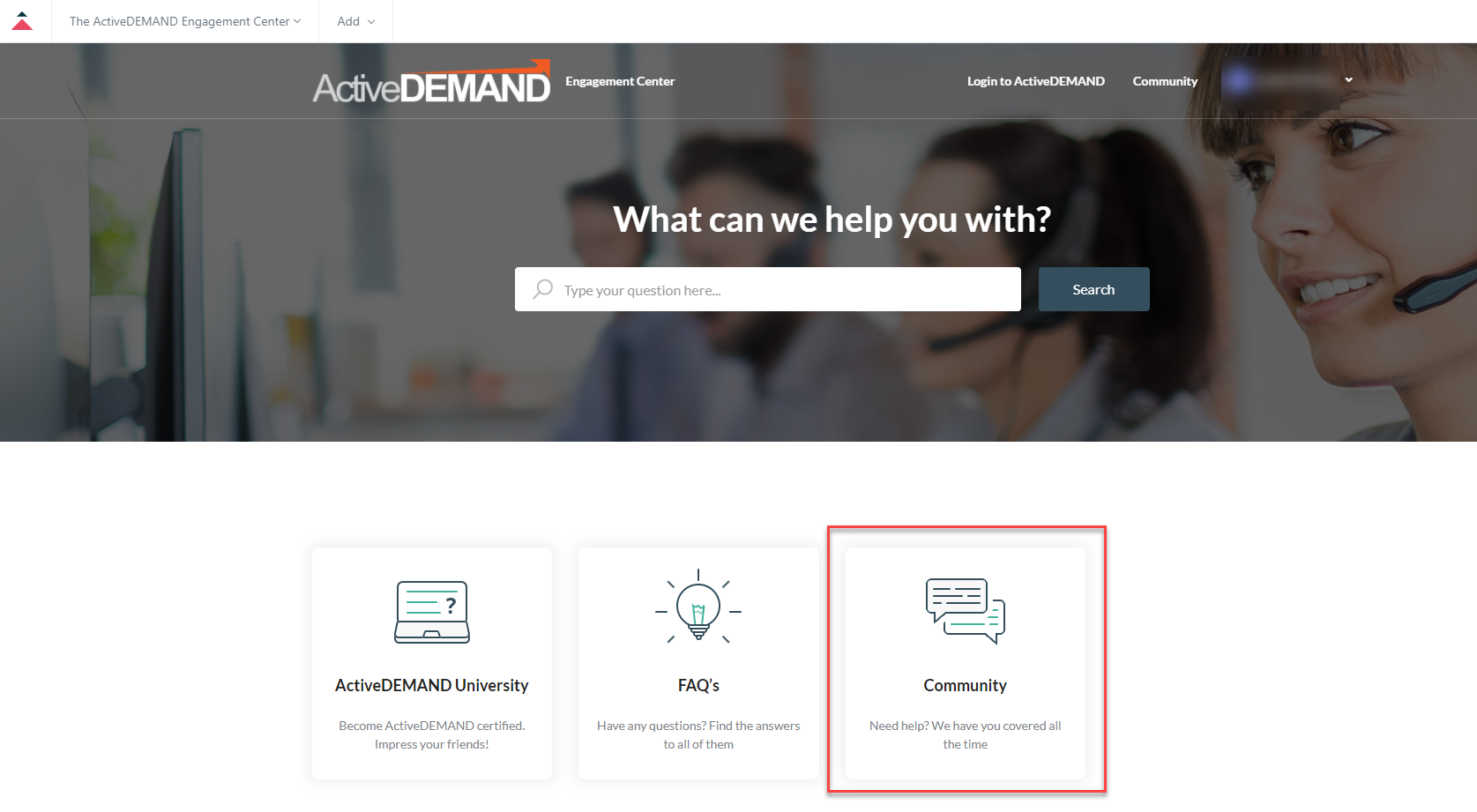 2. Select 'Feature Requests'.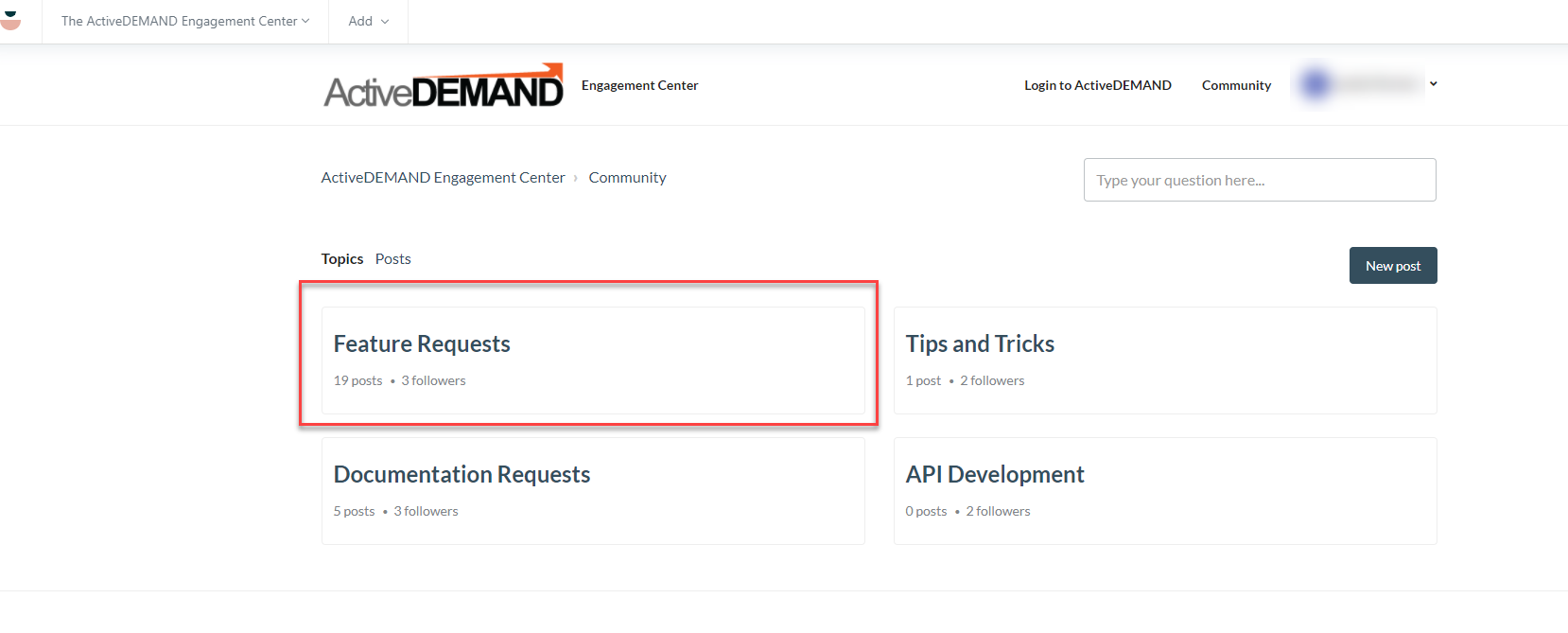 3. Select 'New post' on the upper right hand side of the page.

4. Fill in the title and details to let us know 'What is your post about?'. Click Submit.