How to bring over Product Names from your Magento Cart to ActiveDEMAND?

Whether they are purchased products or products your customers' abandoned in their carts, you need the product names, not just the IDs, pulled into ActiveDEMAND to use them in your abandoned cart follow up campaigns or your Thank You emails.

To be able to do the mapping with Magento fields, we need to create as a custom field in ActiveDEMAND with "Has Dynamic Options" selected and map that field with the Magento Product Names field.

Here are the steps to create and add this field to your form and then map it in Magento.

1- Go to Administration > Field Management and click New Custom Field



​

2- The custom field should be a Multiple Options Picklist with "Has Dynamic Options" selected and you MUST add at least one option in the Options section.

​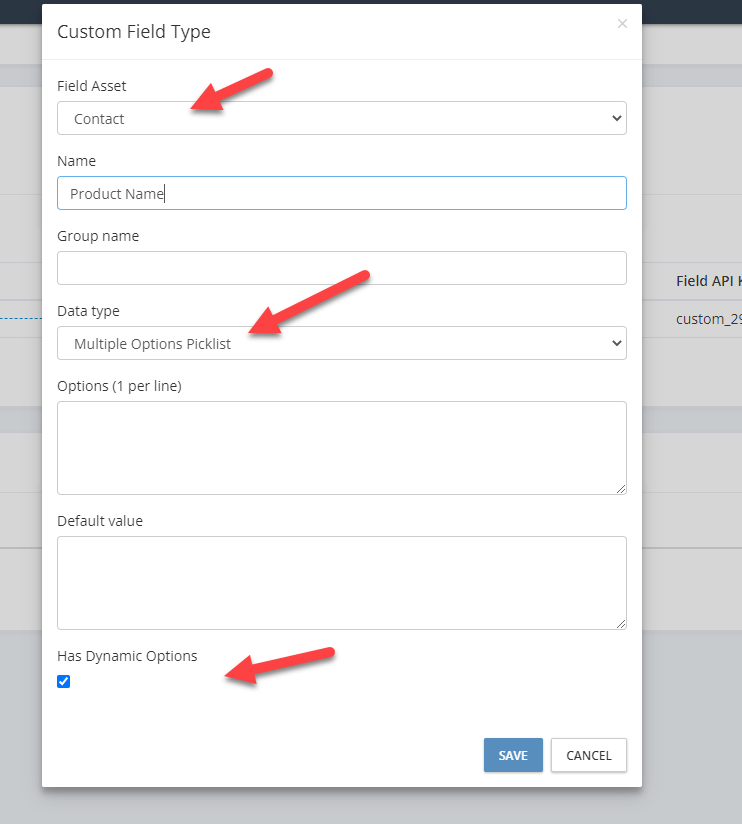 3- Go to your ActiveDEMAND form, the one you want to map with the Magento fields, and find this custom field under the Content section. Scroll down to the end and you will see all your custom fields, choose the Product Name Picklist then drag and drop it in the form.


4- Go back to Magento and map Product Names to your newly created field.