GA4 is the newest version of Google Analytics, the previous version was known as Universal. This brand new platform has some key differences from the previous Universal platform; including using brand new APIs, properties, and an event driven data model.
While GA4 is the new default, you can still create a Universal property for new accounts. We strongly recommend you do so as GA4 does not yet have all the features of the Universal platform. By utilizing both, it allows Universal to solve all of your immediate analytics needs while gathering data for GA4.
Since GA4 and Universal are completely different platforms, statistics between the platforms may vary.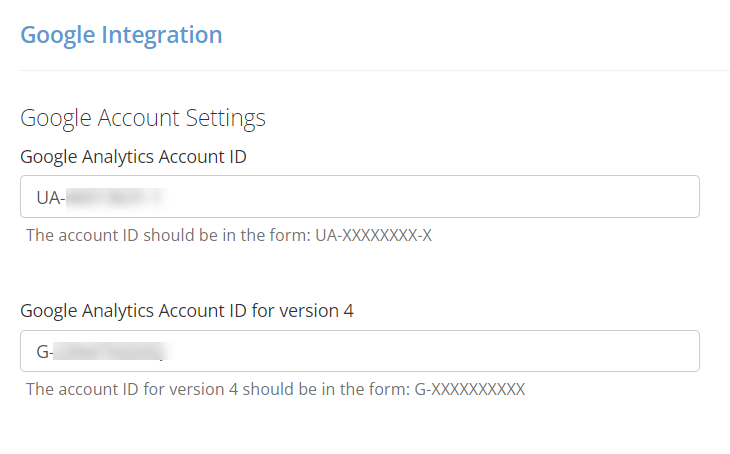 You can track landing page visit data to both GA Universal and GA4 from inside the Account Settings area in ActiveDEMAND.
| | | |
| --- | --- | --- |
| | GA Universal | GA4 |
| Property ID style | UA-XXXXXXXXX-X | G-XXXXXXXXXX |
| Post visit data to GA for AD landing pages | Y | Y |
| Fire the GA script on normal website pages | N* | N* |
| Display GA data inside AD widgets | Y | N |
| Post preconfigured events to GA | Y | Y |
| Post custom events from AD workflow | Y | Y |
| Post transaction data | Y | Y |
*For normal website pages, we recommend you fire Google Analytics pageviews using script in the header, a plugin, or Google Tag Manager.
Why doesn't ActiveDEMAND support everything with GA4?
Currently, GA4's APIs on reporting and event posting are in alpha or beta and can't be relied upon fully. Google does not recommend using these API's in production as of yet. Expect to see GA4 being fully deployed when a stable connection can be guaranteed.