What is Call Forensics?
Call Forensics is an ActiveDEMAND technology that processes both incoming and outgoing calls on a tracked number. This technology is looking for set keywords or keyword groups that have been set by the client. Call forensics is used in lead scoring, lead routing, and sales call analysis.
How does Call Forensics work?
The strategy behind Call Forensics is based upon set keywords that you would like to identify. Setting categories that contain the keywords that you are looking for allows Call Forensics to process calls searching for those specific keywords. Any purchased call tracking number can contain the Call Forensics feature but you must also enable the call recording function as well. Both of these features are cost-bearing features.
How to set up Call Forensics
For a New Number
Step 1. Add new number with the specifications you would prefer

Step 2. After selecting the number you wish to use and filling out the necessary forwarding information, select the small box that states "Enable Call Forensics". In order to utilize Call Forensics, Call Recording will also be selected by default if not already. Both features have costs associated.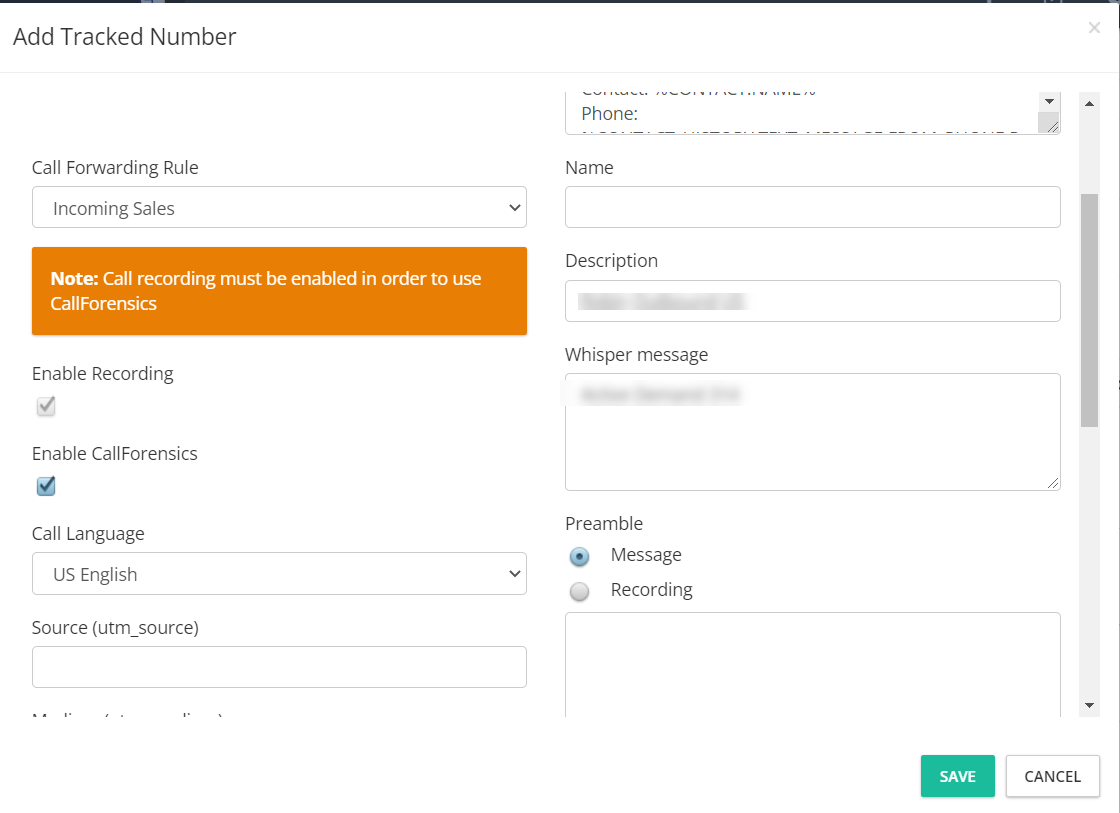 For an Existing Number
Step 1. Choose the number you would like to enable Call Forensics on and click the edit button
Step 2. Select the Enable Call Recording button if it hasn't already been and select Enable Call Forensics button after.