The companion view to the ActiveDEMAND workflow editor (in the context of a campaign) is the Funnel Editor. The Funnel editor is a special view within the workflow editor that allows marketers to describe a marketing initiative in a marketing campaign flow diagram using the same environment as the workflow.
In the context of a drip campaign, the workflow tab has a Workflow view and a Funnel view. Toggle between the two views using this button: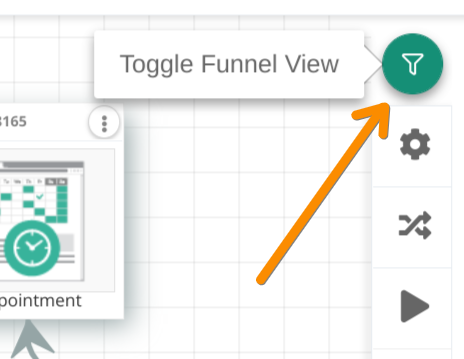 The Workflow View
Workflow View
The Workflow View is the functional marketing automation workflow associated with the campaign. Wires describe the connection between actions, waits, and decisions.
The workflow view is where you build the marketing sequence that will be executed for the campaign. When you have the workflow view selected, the toggle button will be white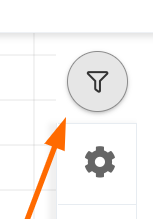 the view name will change on the canvas: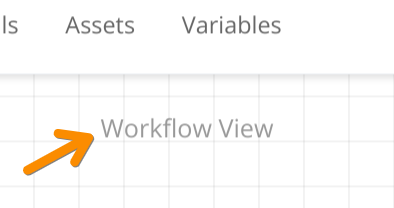 As well the wires between widgets will be colored: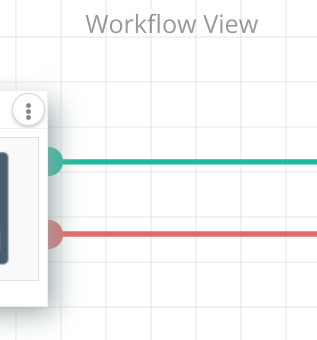 The sidebar options will only be decisions, actions, and notes:

Learn More About Workflow Editing
The Funnel View
Funnel View
The Funnel view is non-functional. It is used to describe a marketing initiative using a flow diagram. The wires represent the flow of prospect engagement through marketing channels, engaging with landing pages, etc. In the Funnel view, the workflow actions/decisions/waits are used to describe the marketing engagement.
The Funnel view is used for describing a marketing flow. Marketers use this planning and collaboration tool to describe the entire buyer journey for a given initiative. When you have the Funnel view selected, the toggle button will be green:

the view name will change on the canvas: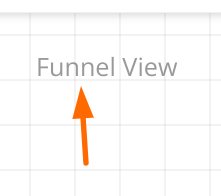 And the wires will change their color: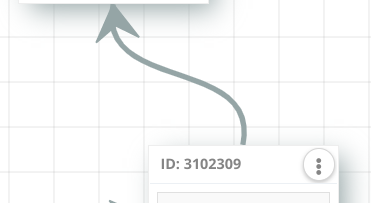 The options bar will now expand to give you the Funnel widgets: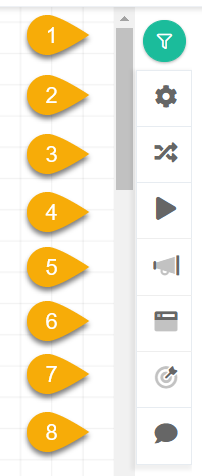 Funnel/Workflow view toggle
Canvas properties
Workflow Decisions
Workflow Actions
Funnel Marketing Channels
Funnel Landing Pages
Funnel Campaigns
Notes
All widgets can be exposed/hidden in each of the Workflow and/or Funnel views: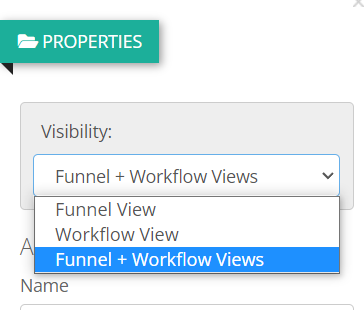 For Funnel View, any item can have multiple wires to/from a widget. The wires are used to describe prospect flow.