When having many graphics in your image library, you might want to organize them and delete some of the old images you are not willing to use anymore.
When accessing your images from Assets -> Images or from the "Static Images" tab of the editor, you will see some images having an X button to delete them. Some of the images though do not have this option.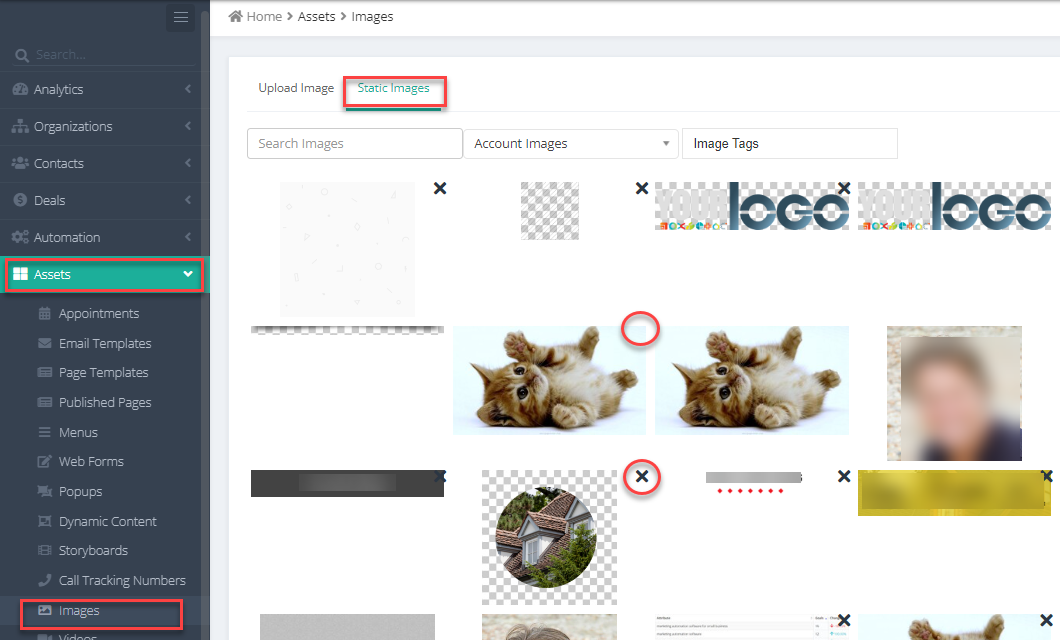 The reason why some of the pictures can not be deleted is that they are in use on some of the assets in your account (landing pages, forms, email templates, appointment scheduling pages, etc.). If you delete the corresponding assets, the image(s) will appear as deletable.